Incoloy 800 Socket Weld Fittings, 800 Incoloy Socketweld Cap, Incoloy UNS N08800 Socketweld Coupling, Alloy 800H Socket weld Pipe Elbow, Incoloy 800H Socket Weld Cross, WERKSTOFF NR. 1.4876 Socketweld Fittings Manufacturer in India.

ASTM B564 Incoloy 800H Socketweld Elbow, Inconel 800H SW Laterial Tee, 800HT Alloy Forged Socket weld 90deg. Elbow, ASME SB564 Incoloy 800HT Socket weld Tee Suppliers in india.
We are Manufacturer, Supplier & Exporter of Incoloy 800/800H/800HT Socket Weld forged fittings. It is one of the best-forged fittings so you have to use it once. If you use it then you can easily know about its features and benefits. It is made from various materials but incoloy is found in a large way. It has mind-blowing features such as high strength, weldability, low conductivity, low maintenance and much more. We also offer the same in different grades such as Incoloy 800 Socket Weld Forged Fittings, Incoloy 800H Forged Socket Weld Fittings and so on. Incoloy Forged Socket Weld Fittings is a standard engineering material for applications which require resistance to corrosion and heat.
Recommended stress relieving temperature of 982 Degree C - 1010 Degree C for 1 hour in Incoloy 800/800H/800HT Forged Socket Weld Fittings yields the best performance. On the other hand, the manufacturing industries utilize the standard equipment and tools with the experience working panel of employees. The product is formed with the combination of the various elements that ensure the superior corrosion resistance as well as stress corrosion cracking. These Alloy UNS N08800 Forged Elbow are widely used in heat exchangers and other piping systems of industries. To avoid possible stress relaxation grain boundary cracking of Incoloy 800H Forged Socket Weld Tee Fittings in applications above 1000 Degree F, the welded fabrication may be heated 1650 Degree F for about one hour per inch of thickness or 30 minutes minimum then air cooled. This modification of Incoloy 800HT Forged Socket Weld Cap Fittings was to control carbon and grain size to optimize stress rupture properties.
Specification
| | |
| --- | --- |
| Grade | Incoloy Alloy 800 / 800H / 800HT | UNS N08800 / N08810 / N08811 |
| Standard | ASTM B564 & ASME SB564 |
| Dimensions | ASME 16.11, MSS SP-79, 83, 95, 97, BS 3799 |
| Size | 1/8" NB to 4" NB |
| Class | 2000 LBS, 3000 LBS, 8000 LBS, 9000 LBS |
| Form | Socket weld 45 deg Elbow, Socket weld 90 deg Elbow, Socket weld Tee, Socket weld Cross, Socket weld Cap, Socket weld Bend, Socket weld Coupling, Socket weld Union , Socket weld Bushing, Plug, Hex Plus, Hexagonal Plus, Lateral Tee. |
| Type | Socket weld Forged Fittings |
Grade Specification
| | | | | | | | |
| --- | --- | --- | --- | --- | --- | --- | --- |
| STANDARD | WERKSTOFF NR. | UNS | JIS | BS | GOST | AFNOR | EN |
| Incoloy 800 | 1.4876 | N08800 | NCF 800 | NA 15 | ЭИ670 | Z8NC32-21 | X10NiCrAlTi32-20 |
| Incoloy 800H | 1.4958 / 1.4876 | N08810 | NCF 800H | NA 15(H) | ЭИ670 | Z8NC33-21 | X5NiCrAlTi31-20 |
| Incoloy 800HT | 1.4859 / 1.4876 | N08811 | NCF 800HT | NA 15(HT) | ЭИ670 | – | X8NiCrAlTi32-21 |
Chemical Composition
| | | | | | | | | | |
| --- | --- | --- | --- | --- | --- | --- | --- | --- | --- |
| Grade | C | Mn | Si | Al | S | Cr | Cu | Ni | Fe |
| Incoloy 800 | 0.10 max | 1.50 max | 1 max | 0.15 – 0.60 | 0.015 max | 19.0-23.0 | 0.75 max | 30.0-35.0 | 39.5 min |
| Incoloy 800H | 0.05 – 0.10 | 1.50 max | 1 max | 0.15 – 0.60 | 0.015 max | 19.0-23.0 | 0.75 max | 30.0-35.0 | 39.5 min |
| Incoloy 800HT | 0.06 – 0.10 | 1.50 max | 1 max | 0.15 – 0.60 | 0.015 max | 19.0-23.0 | 0.75 max | 30.0-35.0 | 39.5 min |
Mechanical Properties
| | | | | |
| --- | --- | --- | --- | --- |
| Density | Melting Point | Tensile Strength | Yield Strength (0.2%Offset) | Elongation |
| 7.94 g/cm3 | 1385 °C (2525 °F) | Psi – 75,000 , MPa – 520 | Psi – 30,000 , MPa – 205 | 30 % |
Other Types of Incoloy 800/800H/800HT Socket Weld Forged Fittings
Incoloy 800 Socket Weld Tee
ASTM B564 Incoloy 800H Socket Weld Elbow
Incoloy 800HT Socket Weld Bend
DIN 1.4958 / 1.4876 Socket Weld Cross
Alloy 800 Socket Weld Coupling
800 Alloy Socket Weld Cap
Alloy 800HT Socket Weld Hex Nipples
DIN NR. 1.4958 / 1.4876 Socket Weld Screwed Fittings
WERKSTOFF NR. 1.4958 / 1.4876 Socket Weld Tee
Incoloy 800HT Socket Weld Bushing
Alloy 800H Socket Weld Union
Incoloy 800HT Socket Weld Plug
800 Inconel Socket Weld Equal Tee
Incoloy 800H Socket Weld Pipe Elbow
Alloy 800H Socket Weld Hex Plug
Incoloy 800 Socket Weld 90 Deg Elbow
UNS N08800 / N08811 / N08810 Socket Weld Forged 90deg. Elbow
Incoloy 800 45 Degree Forged Socket Weld Elbow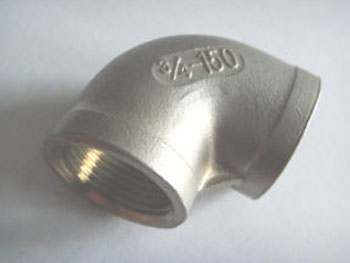 Inconel 800/800H/800HT Socket Weld Elbow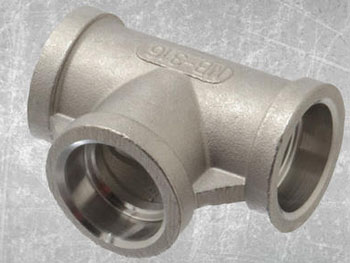 Inconel 800/800H/800HT Socket Weld Tee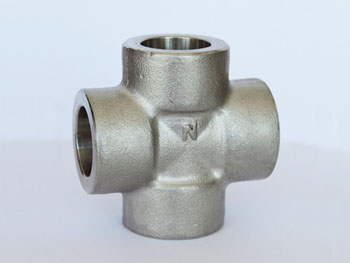 Inconel 800/800H/800HT Socket Weld Cross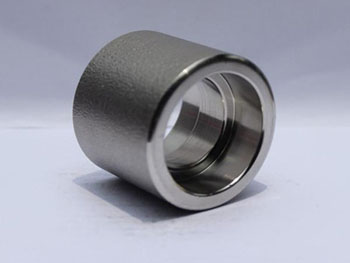 Inconel 800/800H/800HT Socket Weld Cap
Cities We

Deliver to

Victor Steels Corporation manufactures and exports to multiple cities such as Mumbai, Thane, Navi Mumbai, Pune, Pimpri-Chinchwad, Vadodara, Kolkata, Gurgaon, Ahmedabad, Seoul, Hyderabad, Singapore, Abu Dhabi, Tehran, Calgary, Noida, Riyadh, London, Coimbatore, Jakarta, Istanbul, Bangkok, Kuwait City, Sharjah, Muscat, Edmonton, Busan, Mexico City, Doha, New Delhi, Bengaluru, Chennai, Surat, Bhopal, Ulsan, Faridabad, Houston, Dubai, Jeddah, Aberdeen, Cairo, Geoje-si, Perth, Santiago, Chandigarh, Indore, Kuala Lumpur, Rio de Janeiro, Dammam, Melbourne, Madrid, La Victoria, Bogota, Lahore, Los Angeles, Algiers, Chiyoda, Ankara, Ho Chi Minh City, Toronto, Hong Kong, Howrah, Sydney, Ahvaz, Karachi, Rajkot, Brisbane, Petaling Jaya, Ernakulam, Secunderabad, Gimhae-si, Al Jubail, Port-of-Spain, Thiruvananthapuram, Milan, Atyrau, Lagos, Hanoi, New York, Caracas, Vung Tau, Al Khobar, Manama, Montreal, Granada, Courbevoie, Visakhapatnam, Ludhiana, Moscow, Dallas, Haryana, Colombo
Countries We

Export to

Victor Steels Corporation manufactures and exports to various countries such as Saudi Arabia, Bangladesh, United States, United Arab Emirates, Canada, Angola, Argentina, Austria, Azerbaijan, Pakistan, Peru, Chile, Kuwait, Mexico, Malaysia, Nigeria, Serbia, Singapore, Taiwan, Chile, Venezuela, Ecuador, Netherlands, Brazil, Vietnam, South Africa, Nigeria, Mexico, Turkey, Hungary, Algeria, Belarus, Belgium, Bhutan, Bolivia, Bulgaria, Croatia, Czech Republic, Estonia, Finland, Greece, Italy, Japan, Libya, Colombia, Ghana, Iran, Denmark, Poland, Australia, Afghanistan, Bahrain, Costa Rica, Egypt, Iraq, Jordan, South Korea, Kazakhstan, Sri Lanka, Lithuania, Norway, Oman, Philippines, Poland, Qatar, Spain, France, United Kingdom, Indonesia, Israel, Iran, Russia, Romania, Thailand, Trinidad & Tobago,Tunisia, Ukraine, Yemen, Hong Kong, Gabon, China, Portugal, Switzerland, New Zealand, Sweden, Slovakia, Kenya, Lebanon, Morocco, Mongolia