Stainless Steel 347H Stubend, DIN 1.4550 Buttweld Fittings, UNS S34700 90 deg. LR Elbow, SS 347 Pipe Bend, SS 347 Equal Tee, ASTM A403 347 Lateral Tee, SS 347 Reducer, Stainless Steel 347H Pipe End Cap Manufacturer in Mumbai,India.

Stainless Steel 347H Cross, SS 347 Stainless Steel Eccentric Reducer, SS 347H 10d bend, DIN 1.4961 Pipe Fittings, 347H Stainless Steel Equal & Unequal Tee, SS 347H Short Radius Elbow, SS 347 Long Stub End Suppliers in Mumbai,India.
We are Manufacturer, Supplier & Exporter of Stainless Steel 347/347H Pipe Fittings, which have a mixed microstructure of austenite and ferrite. Meanwhile, the aim of Stainless Steel 347 Butt Weld Fittings is usually being to produce a 50/50 mix, although in commercial alloys the ratio may be 40/60. Stainless Steel 347 Butt Weld Pipe Fittings are characterized by high chromium (19–32%) and molybdenum (up to 5%) and lower nickel contents than austenitic alloys. Stainless Steel 347 Dish Cap was purposefully developed for ease of machining. Our highly demanded austentic free SS 347 End Cap Pipe Fittings which is used primarily for parts requiring machining, grinding or polishing etc.
This SS 347H Butt Weld Fittings are easy to get in different grades, shapes and sizes, and are tested and passed with quality check as per national and international standards. Our Stainless Steel 347 Butt Weld Fittings are thus recommended for parts fabricated by welding which cannot be subsequently annealed or for parts which must operate in service between the ranges of 800 Degree F – 1600 Degree F. Stainless Steel 347 Bend has a tensile strength and minimum yield strength. Stainless Steel 347 Stub End Pipe Fittings is a non – magnetic grade that is not hardenable by heat treating, and is generally used in the annealed condition and is noted for its ease of fabrication and formability.
Specification
| | |
| --- | --- |
| Grade | SS 347 | UNS S34700/ SS 347H | UNS S34709 |
| Standard | ASTM A403 / ASME SA403 |
| Dimensions | ANSI/ASME B16.9, B16.28, MSS-SP-43. |
| Thickness | 5s, 10s, 40s, 80s, 10, 20, 40, STD, 60, 80, XS, 100, 120, 140, 160, XXS available with NACE MR 01-75 |
| Size | 1/2" NB - 48" NB |
| Form | 90 Elbow, 45 Elbow, Long Radius Elbow, Short Radius Elbow, Concentric Reducer, Eccentric Reducer, Equal Tee, Unequal Tee, Lateral Tee, Cross, Bends 1.5d, 3d, 5d, 10d, U bend, 180 Deg Bend, Short Stub End, Long stub end, End Cap, Dish Cap |
| Schedule | SCH 5 To SCH XXS |
| Type | Seamless / Welded / Fabricated |
Grade Specification
| | | | | | | | |
| --- | --- | --- | --- | --- | --- | --- | --- |
| STANDARD | WERKSTOFF NR. | UNS | JIS | BS | GOST | AFNOR | EN |
| 347/347H | 1.4550/ 1.4961 | s31703 | SUS 347 | 320S31 | 08Ch17N13M2T | Z6CNDT17‐123 | X6CrNiMoTi17-12-2 |
Chemical Composition
| | | | | | | | | | |
| --- | --- | --- | --- | --- | --- | --- | --- | --- | --- |
| Grade | C | Ni | Mn | P | S | Cr | Si | Mo | N |
| 347/347H | 0.08 max | 9.00-13.00 | 2.0 max | 0.045 max | 0.030 max | 17.00 – 20.00 | 1.0 max | – | – |
Mechanical Properties
| | | | | |
| --- | --- | --- | --- | --- |
| Density | Melting Point | Tensile Strength | Yield Strength (0.2%Offset) | Elongation |
| 8.0 g/cm3 | 1454°C (2650°F) | Psi – 75000 , MPa – 515 | Psi – 30000 , MPa – 205 | 35 % |
Other Types of Stainless Steel 347/347H Pipe Fittings
SS 347H Welded Fittings
Stainless Steel 347 barred Tee
SS 347H Reducing Elbow
Stainless Steel 347H Concentric Reducer
Stainless Steel 347 90 Deg Elbow
SS UNS S34709 Piggable Bend
Stainless Steel 347H Customized Bend
SS 347 Seamless Fittings
Stainless Steel 347 Stubend
DIN 1.4961 Long Stubend
SS 347 Reducing Tee
Stainless Steel 347 Hot Bend
SS 347H 3D Bend
ASTM A403 347 SS End Cap
Stainless Steel 347H Pipe Cap
Stainless Steel 347 Short Stubend
DIN 1.4961 347H End cap
Stainless Steel 347 Seamless Pipe Fittings
SS 347H Welded Pipe Fittings
ASTM A403 SS Concentric Reducer
ANSI Steel 347H Barrel Nipple
Stainless Steel 347 Equal Cross
SS 347 Eccentric Reducer
UNS S34700 Straight Tees and Crosses
Stainless Steel 347H Butt Weld Fittings
Steel 347H 180° & 45 deg Elbows
SS 347 Lap Joint Stub Ends
Stainless Steel 347 Fittings
Stainless Steel 347H Long Radius Elbow
ASME/ANSI B16.9 SS 347H Pipe Nipples
Stainless Steel 347 Forged Elbow
ASME SA 403 SS 347 stainless steel U-Bends
Stainless Steel 347H Tee
DIN 1.4961 90deg Long / Short Radius Elbow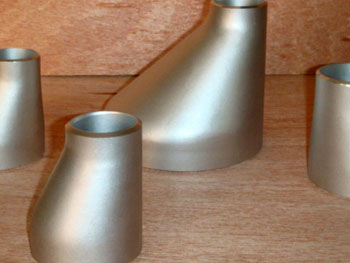 Stainless Steel 347/347H Reducer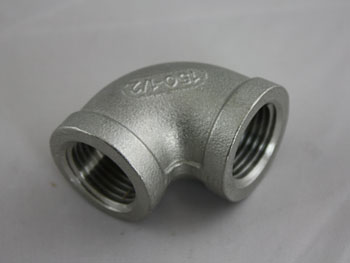 Stainless Steel 347/347H Elbow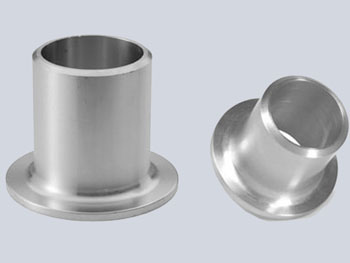 Stainless Steel 347/347H Stub End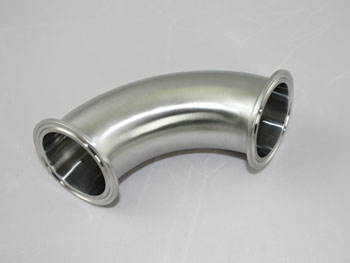 Stainless Steel 347/347H Long Reducer Elbow
Cities We

Deliver to

Victor Steels Corporation manufactures and exports to multiple cities such as Mumbai, Thane, Navi Mumbai, Pune, Pimpri-Chinchwad, Vadodara, Kolkata, Gurgaon, Ahmedabad, Seoul, Hyderabad, Singapore, Abu Dhabi, Tehran, Calgary, Noida, Riyadh, London, Coimbatore, Jakarta, Istanbul, Bangkok, Kuwait City, Sharjah, Muscat, Edmonton, Busan, Mexico City, Doha, New Delhi, Bengaluru, Chennai, Surat, Bhopal, Ulsan, Faridabad, Houston, Dubai, Jeddah, Aberdeen, Cairo, Geoje-si, Perth, Santiago, Chandigarh, Indore, Kuala Lumpur, Rio de Janeiro, Dammam, Melbourne, Madrid, La Victoria, Bogota, Lahore, Los Angeles, Algiers, Chiyoda, Ankara, Ho Chi Minh City, Toronto, Hong Kong, Howrah, Sydney, Ahvaz, Karachi, Rajkot, Brisbane, Petaling Jaya, Ernakulam, Secunderabad, Gimhae-si, Al Jubail, Port-of-Spain, Thiruvananthapuram, Milan, Atyrau, Lagos, Hanoi, New York, Caracas, Vung Tau, Al Khobar, Manama, Montreal, Granada, Courbevoie, Visakhapatnam, Ludhiana, Moscow, Dallas, Haryana, Colombo
Countries We

Export to

Victor Steels Corporation manufactures and exports to various countries such as Saudi Arabia, Bangladesh, United States, United Arab Emirates, Canada, Angola, Argentina, Austria, Azerbaijan, Pakistan, Peru, Chile, Kuwait, Mexico, Malaysia, Nigeria, Serbia, Singapore, Taiwan, Chile, Venezuela, Ecuador, Netherlands, Brazil, Vietnam, South Africa, Nigeria, Mexico, Turkey, Hungary, Algeria, Belarus, Belgium, Bhutan, Bolivia, Bulgaria, Croatia, Czech Republic, Estonia, Finland, Greece, Italy, Japan, Libya, Colombia, Ghana, Iran, Denmark, Poland, Australia, Afghanistan, Bahrain, Costa Rica, Egypt, Iraq, Jordan, South Korea, Kazakhstan, Sri Lanka, Lithuania, Norway, Oman, Philippines, Poland, Qatar, Spain, France, United Kingdom, Indonesia, Israel, Iran, Russia, Romania, Thailand, Trinidad & Tobago,Tunisia, Ukraine, Yemen, Hong Kong, Gabon, China, Portugal, Switzerland, New Zealand, Sweden, Slovakia, Kenya, Lebanon, Morocco, Mongolia