Stainless Steel 347 Flanges, ANSI B16.5 SS F347H Ring Type Joint Flanges, ASME SA182 SS F347H Threaded Flanges, SS Werkstoff No 1.4550 / 1.4961 Socket Weld Flanges, Stainless Steel 347 Nippolet Flangs Manufacturer in Mumbai,India.

Stainless Steel 347 Blind Flanges, SS 347H Weld Neck Flange, UNS S34700 / S34709 RTJ Flange, DIN 1.4550 / 1.4961 Lap Joint Flange, SS UNS S34700 / UNS S34709 Pipe Flanges, DIN 1.4550 / 1.4961 Slip On Flanges Suppliers in India.
We are Manufacturer, Supplier & Exporter of Stainless Steel 347/347H Flanges. We produce goods that are sustainable in the changing market demands. We offer Stainless Steel 347/347H Flanges which are austenitic stainless steel products containing chromium and columbium, which helps in preventing carbide precipitation. Columbium also helps in resisting intergranular corrosion in these SS 347/347H Slip-on Flanges. Our UNS S34700/ S34709 Orifice Flanges are added with tantalum, which further offers higher creep and stress-rupture prevention. Stainless Steel 347H Flanges are used in Soaring temperature steam service, Soaring temperature chemical progressions, Heat exchanger tubes, and so on.
Our Stainless Steel 347 Flanges are variations of the rudimentary austenitic 18/8 Grade 304 by means of added Columbium content – the outline of Columbium soothes the steel and removes carbide precipitation that successively reasons intergranular corrosion. The offered flanges are manufactured by using high-grade material along with national and international standards. Made-up at par with the set industry guidelines and standards, these 347/47H Stainless Steel Flanges find vast usage in engineering, petrochemical and construction industries. Combined content of niobium and tantalum in 347/347 Stainless Steel Flanges are about ten times bigger to the content of carbon extant in it. Stainless Steel 347/347H Flanges can be formed and drawn devoid of any difficulty, but it may require re-annealing after forming and drawing. These 347H Stainless Steel Flanges is in general non-magnetic.
Specification
| | |
| --- | --- |
| Grade | Stainless Steel 347 | SS 347 | UNS S34700, Stainless Steel 347H | SS 347H | UNS S34709 |
| Standard | ASTM A182, ASME SA182 |
| Dimensions | ANSI / ASME B16.5, B16.47 Series A & B, B.16.48, BS4504, BS10, DIN, EN-1092, MSS SP44 |
| Size | 1/2" - 48" (15NB - 1200NB) |
| Class / Pressure Rating | 150 Class, 300 Class, 718 Class, 900 Class, 1500 Class, 2500 Class, PN6, PN10, PN16, PN25, PN40, PN64, etc. |
| Form | Slip on Flanges (SORF), Threaded Flanges, Weld neck Flanges (WNRF), Blind Flanges, Socket weld Flanges, Lap Joint Flanges, Ring Type Joint Flanges, Spectacle Blind Flanges, Spacer Ring Flanges, Long weld Neck Flanges, Nipo Flange, Nipolet Flanges, Plate Flanges, Flat Flange, Orifice Flanges, Forged Flanges |
| Flange Face Type | Flat Face (FF), Raised Face (RF), Ring Type Joint(RTJ) |
Grade Specification
| | | | | | | | |
| --- | --- | --- | --- | --- | --- | --- | --- |
| STANDARD | WERKSTOFF NR. | UNS | JIS | BS | GOST | AFNOR | EN |
| SS 347 | 1.4550 | S34700 | SUS 347 | – | 08Ch18N12B | – | X6CrNiNb18-10 |
| SS 347H | 1.4961 | S34709 | SUS 347H | – | – | – | X6CrNiNb18-12 |
Chemical Composition
| | | | | | | | | | |
| --- | --- | --- | --- | --- | --- | --- | --- | --- | --- |
| Grade | C | Mn | Si | P | S | Cr | Cb | Ni | Fe |
| SS 347 | 0.08 max | 2.0 max | 1.0 max | 0.045 max | 0.030 max | 17.00 – 20.00 | 10xC – 1.10 | 9.00 – 13.00 | 62.74 min |
| SS 347H | 0.04 – 0.10 | 2.0 max | 1.0 max | 0.045 max | 0.030 max | 17.00 – 20.00 | 8xC – 1.10 | 9.00 – 13.00 | 63.72 min |
Mechanical Properties
| | | | | |
| --- | --- | --- | --- | --- |
| Density | Melting Point | Tensile Strength | Yield Strength (0.2%Offset) | Elongation |
| 8.0 g/cm3 | 1454 °C (2650 °F) | Psi – 75000 , MPa – 515 | Psi – 30000 , MPa – 205 | 35 % |
Other Types of Stainless Steel 347/347H Flanges
347 SS Slip On Plate Flanges(SORF)
UNS S34700 / S34709 Blind Flanges(BLRF)
347 Stainless Steel Forged Flange
SS Grade F347H Forged Flanges
347 SS Ring Type Joint Flange(RTJ)
ASTM A182 SS F347H Threaded Flanges
347 Stainless Steel Long weld Neck Flanges
SS 347H Raised Face Weld Neck Flanges(WNRF)
ASME B16.5 347 Stainless Steel Socket weld Flanges
DIN 1.4550 / 1.4961 Orifice Flanges
347H SS Reducing Flanges
DIN 1.4550 / 1.4961 SORF Flanges
SS 347 Nippo Flanges Manufacturer
347 Socket Weld Flanges Supplier
UNS S34700 / S34709 WNRF & BLRF Flanges
WERKSTOFF NR. 1.4550 / 1.4961 Long weld Neck Flanges
ASTM A182 Stainless Steel 347H Threaded Flanges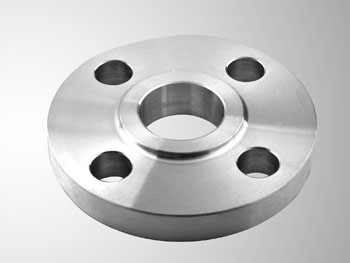 Stainless Steel 347/347H Flanges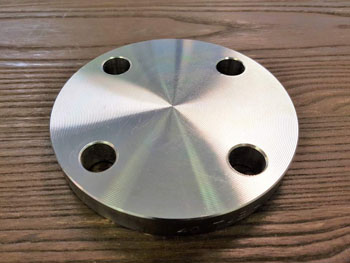 Stainless Steel 347/347H Blind Flanges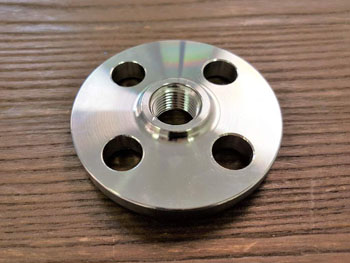 SS 347/347H Threaded Flanges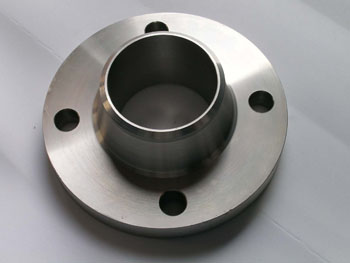 SS 347/347H Reducing Flanges
Cities We

Deliver to

Victor Steels Corporation manufactures and exports to multiple cities such as Mumbai, Thane, Navi Mumbai, Pune, Pimpri-Chinchwad, Vadodara, Kolkata, Gurgaon, Ahmedabad, Seoul, Hyderabad, Singapore, Abu Dhabi, Tehran, Calgary, Noida, Riyadh, London, Coimbatore, Jakarta, Istanbul, Bangkok, Kuwait City, Sharjah, Muscat, Edmonton, Busan, Mexico City, Doha, New Delhi, Bengaluru, Chennai, Surat, Bhopal, Ulsan, Faridabad, Houston, Dubai, Jeddah, Aberdeen, Cairo, Geoje-si, Perth, Santiago, Chandigarh, Indore, Kuala Lumpur, Rio de Janeiro, Dammam, Melbourne, Madrid, La Victoria, Bogota, Lahore, Los Angeles, Algiers, Chiyoda, Ankara, Ho Chi Minh City, Toronto, Hong Kong, Howrah, Sydney, Ahvaz, Karachi, Rajkot, Brisbane, Petaling Jaya, Ernakulam, Secunderabad, Gimhae-si, Al Jubail, Port-of-Spain, Thiruvananthapuram, Milan, Atyrau, Lagos, Hanoi, New York, Caracas, Vung Tau, Al Khobar, Manama, Montreal, Granada, Courbevoie, Visakhapatnam, Ludhiana, Moscow, Dallas, Haryana, Colombo
Countries We

Export to

Victor Steels Corporation manufactures and exports to various countries such as Saudi Arabia, Bangladesh, United States, United Arab Emirates, Canada, Angola, Argentina, Austria, Azerbaijan, Pakistan, Peru, Chile, Kuwait, Mexico, Malaysia, Nigeria, Serbia, Singapore, Taiwan, Chile, Venezuela, Ecuador, Netherlands, Brazil, Vietnam, South Africa, Nigeria, Mexico, Turkey, Hungary, Algeria, Belarus, Belgium, Bhutan, Bolivia, Bulgaria, Croatia, Czech Republic, Estonia, Finland, Greece, Italy, Japan, Libya, Colombia, Ghana, Iran, Denmark, Poland, Australia, Afghanistan, Bahrain, Costa Rica, Egypt, Iraq, Jordan, South Korea, Kazakhstan, Sri Lanka, Lithuania, Norway, Oman, Philippines, Poland, Qatar, Spain, France, United Kingdom, Indonesia, Israel, Iran, Russia, Romania, Thailand, Trinidad & Tobago,Tunisia, Ukraine, Yemen, Hong Kong, Gabon, China, Portugal, Switzerland, New Zealand, Sweden, Slovakia, Kenya, Lebanon, Morocco, Mongolia