Stainless Steel 317 Nippolet Flanges, Stainless Steel 317L Pipe Flanges, Stainless Steel 317 RTJ Flange, SS 317L Nippo Flanges, ANSI B16.5 Stainless Steel 317L RTJ Flange Suppliers in Mumbai,India.

ANSI B16.5 SS 317 Orifice Flange, SS UNS S31703 Pipe Flanges, ASME SA182 SS 317 Lap Joint Flange, 317 SS WNRF Flanges, SS 317L Blind Flanges, ASTM A182 SS F317L Threaded Flanges Manufacturer in India.
We are Manufacturer, Supplier & Exporter of ASTM A182 Stainless Steel 317 / 317L Flanges which are offered after a variety of surface treatments that only add to their versatility. Our UNS S31700 SS Orifice Flanges are molybdenum bearing, that combat pitting and act as leak-proof seals to pipe endings in the breweries, water and sugar industry. Stainless Steel 317 / 317L Flanges are typically screwed or welded to the pipe end and are joined in the company of bolts. These flanges are available in different types such as SS 317 Slip On Flanges, SS 317L Blind Flanges, SS 317 Weld Neck Flanges, SS 317L Socket Weld Flanges, SS 317 Orifice Flanges, SS 317L Spectacle Blind Flanges etc. Stainless Steel 317 Slip On Flanges can be readily welded by most standard processes, where a post weld heat treatment is not necessary.
These Stainless Steel 317 Weld Neck Flanges does not respond to heat treatment, where cold work will cause an increase in both hardness and strength. Our Stainless Steel 317/317L Flanges (WNR 1.4449) is a molybdenum comprising, low carbon austenitic stainless steel by means of having an augmented trappings of nickel, molybdenum and chromium for superior corrosion resistance and enlarged resistance to chemical attack for formic, citric, tartaric, sulfurous and acetic acids. Grade 317L stainless steel flanges are widely used in the following applications: Pulp and paper manufacturing, Chemical and petrochemical process equipment, Condensers in fossil, Nuclear fueled power generation stations, and more. Referred as WNR 1.4438 Flanges, our SS 317L Flanges are accessible to our valuable customers in different range of diameters, wall thicknesses and sizes at market leading prices.
Specification
| | |
| --- | --- |
| Grade | Stainless Steel 317 | SS 317 | UNS S31700, Stainless Steel 317L | SS 317L | UNS S31703 |
| Standard | ASTM A182, ASME SA182 |
| Dimensions | ANSI / ASME B16.5, B16.47 Series A & B, B.16.48, BS4504, BS10, DIN, EN-1092, MSS SP44 |
| Size | 1/2" - 48" (15NB - 1200NB) |
| Class / Pressure Rating | 150 Class, 300 Class, 718 Class, 900 Class, 1500 Class, 2500 Class, PN6, PN10, PN16, PN25, PN40, PN64, etc. |
| Form | Slip on Flanges (SORF), Threaded Flanges, Weld neck Flanges (WNRF), Blind Flanges, Socket weld Flanges, Lap Joint Flanges, Ring Type Joint Flanges, Spectacle Blind Flanges, Spacer Ring Flanges, Long weld Neck Flanges, Nipo Flange, Nipolet Flanges, Plate Flanges, Flat Flange, Orifice Flanges, Forged Flanges |
| Flange Face Type | Flat Face (FF), Raised Face (RF), Ring Type Joint(RTJ) |
Grade Specification
| | | | | | | | |
| --- | --- | --- | --- | --- | --- | --- | --- |
| STANDARD | WERKSTOFF NR. | UNS | JIS | BS | GOST | AFNOR | EN |
| SS 317 | 1.4449 | S31700 | SUS 317 | – | – | – | – |
| SS 317L | 1.4438 | S31703 | SUS 317L | – | – | – | X2CrNiMo18-15-4 |
Chemical Composition
| | | | | | | | | | |
| --- | --- | --- | --- | --- | --- | --- | --- | --- | --- |
| Grade | C | Mn | Si | P | S | Cr | Mo | Ni | Fe |
| SS 317 | 0.08 max | 2 max | 1.00 max | 0.045 max | 0.030 max | 18.00 – 20.00 | 3.00 – 4.00 | 11.00 – 15.00 | 57.845 min |
| SS 317L | 0.035 max | 2 max | 1.00 max | 0.045 max | 0.030 max | 18.00 – 20.00 | 3.00 – 4.00 | 11.00 – 15.00 | 57.89 min |
Mechanical Properties
| | | | | |
| --- | --- | --- | --- | --- |
| Density | Melting Point | Tensile Strength | Yield Strength (0.2%Offset) | Elongation |
| 7.9 g/cm3 | 1400 °C (2550 °F) | Psi – 75000 , MPa – 515 | Psi – 30000 , MPa – 205 | 35 % |
Other Types of Stainless Steel 317 / 317L Flanges
SS 317L Long Weld Neck Flanges
Steel 317 Threaded Flanges Distributors
Stainless Steel SUS 317 Reducing Flanges
SS 317L Ring Type Joint Flanges
DIN 1.4449 Orifice Flange
Stainless Steel 317 WNRF Flange
DIN 1.4438 Spectacle Blind Flanges
Stainless 317L SORF Flanges
ASME B16.5 Flanges
Stainless Steel 317 DIN Flanges
ANSI B16.5 SS 317L RTJ Flanges
SS 317 Screwed Flanges Stockist
ASTM A182 SS 317L Lap Joint Flanges
317L SS Nipoflange
ASME SA182 SS 317 BLRF Flange
Stainless Steel 317 Raised Face Flanges
A182 SS 317L Square Flanges
ASME SA182M SS 317 SWRF Flange
Steel 317 Tongue & Groove Flanges
SS 317L Male & Female Flanges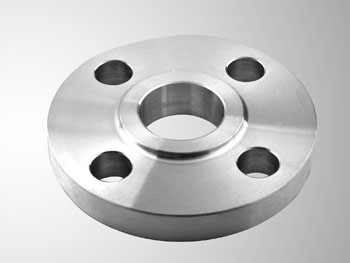 Stainless Steel 317/317L Flanges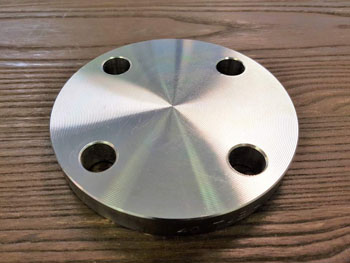 Stainless Steel 317/317L Blind Flanges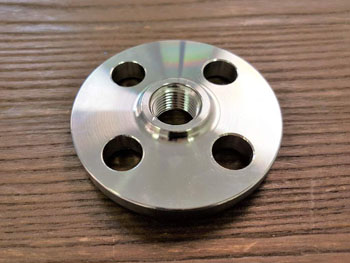 SS 317/317L Threaded Flanges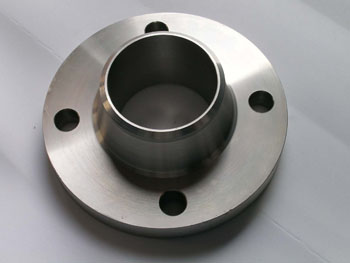 SS 317/317L Reducing Flanges
Cities We

Deliver to

Victor Steels Corporation manufactures and exports to multiple cities such as Mumbai, Thane, Navi Mumbai, Pune, Pimpri-Chinchwad, Vadodara, Kolkata, Gurgaon, Ahmedabad, Seoul, Hyderabad, Singapore, Abu Dhabi, Tehran, Calgary, Noida, Riyadh, London, Coimbatore, Jakarta, Istanbul, Bangkok, Kuwait City, Sharjah, Muscat, Edmonton, Busan, Mexico City, Doha, New Delhi, Bengaluru, Chennai, Surat, Bhopal, Ulsan, Faridabad, Houston, Dubai, Jeddah, Aberdeen, Cairo, Geoje-si, Perth, Santiago, Chandigarh, Indore, Kuala Lumpur, Rio de Janeiro, Dammam, Melbourne, Madrid, La Victoria, Bogota, Lahore, Los Angeles, Algiers, Chiyoda, Ankara, Ho Chi Minh City, Toronto, Hong Kong, Howrah, Sydney, Ahvaz, Karachi, Rajkot, Brisbane, Petaling Jaya, Ernakulam, Secunderabad, Gimhae-si, Al Jubail, Port-of-Spain, Thiruvananthapuram, Milan, Atyrau, Lagos, Hanoi, New York, Caracas, Vung Tau, Al Khobar, Manama, Montreal, Granada, Courbevoie, Visakhapatnam, Ludhiana, Moscow, Dallas, Haryana, Colombo
Countries We

Export to

Victor Steels Corporation manufactures and exports to various countries such as Saudi Arabia, Bangladesh, United States, United Arab Emirates, Canada, Angola, Argentina, Austria, Azerbaijan, Pakistan, Peru, Chile, Kuwait, Mexico, Malaysia, Nigeria, Serbia, Singapore, Taiwan, Chile, Venezuela, Ecuador, Netherlands, Brazil, Vietnam, South Africa, Nigeria, Mexico, Turkey, Hungary, Algeria, Belarus, Belgium, Bhutan, Bolivia, Bulgaria, Croatia, Czech Republic, Estonia, Finland, Greece, Italy, Japan, Libya, Colombia, Ghana, Iran, Denmark, Poland, Australia, Afghanistan, Bahrain, Costa Rica, Egypt, Iraq, Jordan, South Korea, Kazakhstan, Sri Lanka, Lithuania, Norway, Oman, Philippines, Poland, Qatar, Spain, France, United Kingdom, Indonesia, Israel, Iran, Russia, Romania, Thailand, Trinidad & Tobago,Tunisia, Ukraine, Yemen, Hong Kong, Gabon, China, Portugal, Switzerland, New Zealand, Sweden, Slovakia, Kenya, Lebanon, Morocco, Mongolia