Stainless Steel 316 Flanges, ANSI B16.5 SS F316L Ring Type Joint Flanges, 150# ANSI SS 316Ti Flanges, ASME SA182 SS F316 Threaded Flanges, SS Werkstoff No 1.4404 / 1.4435 Socket Weld Flanges, SS 316L Weld Neck Flange Manufacturer in India.

Stainless Steel 316L Nippolet Flangs, UNS S31600 / S31603 RTJ Flange, DIN 1.4404 / 1.4435 Lap Joint Flange SS UNS S31600 / UNS S31603 Pipe Flanges, DIN 1.4404 / 1.4435 Slip On Flanges, SS 316 Spectacle Blind Flanges Suppliers in India.
We are Manufacturer, Supplier & Exporter of Stainless Steel 316/ 316L/316TI Flanges is often used for equipment in the chemical, mining, pharmaceutical, petroleum, food, and paper industries. Stainless Steel 316 / 316l / 316ti Flanges is also used in food preparation equipment, especially in chloride environments. SS 316 Slip On Flanges is the preferred steel for use in marine environments because of its greater resistance to pitting corrosion than other grades of steel without molybdenum. Grade 316 Blind Flanges is readily brake or roll formed into a variety of parts for applications in the industrial, architectural, and transportation fields.
Stainless Steel 316 / 316L / 316Ti Flanges are austenitic stainless steels that contain molybdenum, which increases their resistance to many chemical corrodents and marine environments. 316 Stainless Steel Flanges is ideally suited for applications requiring corrosion resistance superior to Type 304 and has good elevated temperature strength. The term "flange" in SS 316 Flanges (WNR 1.4401) is also used for a kind of tool used to form flanges. Pipes with SS 316L Flanges (WNR 1.4432) can be assembled and disassembled easily. SS 316H Flanges (WNR 1.4404) can also be a plate or ring to form a rim at the end of a pipe when fastened to the pipe (for example, a closet flange). We also offer these Flanges in various sorts, for example, SS 316 Slip On Flanges, SS 316L Blind Flanges, SS 316 Ti Weld Neck Flanges, SS 316 Socket Weld Flanges, SS 316L Spectacle Blind Flanges, SS 316Ti Reducing Flanges, and SS Ring Type Joint Flanges (RTJ).
Specification
| | |
| --- | --- |
| Grade | Stainless Steel 316/316L | SS 316/316L | UNS S31600/S31603, Stainless Steel 316Ti | SS 316Ti | UNS S31635 |
| Standard | ASTM A182, ASME SA182 |
| Dimensions | ANSI / ASME B16.5, B16.47 Series A & B, B.16.48, BS4504, BS10, DIN, EN-1092, MSS SP44 |
| Size | 1/2" - 48" (15NB - 1200NB) |
| Class / Pressure Rating | 150 Class, 300 Class, 718 Class, 900 Class, 1500 Class, 2500 Class, PN6, PN10, PN16, PN25, PN40, PN64, etc. |
| Form | Slip on Flanges (SORF), Threaded Flanges, Weld neck Flanges (WNRF), Blind Flanges, Socket weld Flanges, Lap Joint Flanges, Ring Type Joint Flanges, Spectacle Blind Flanges, Spacer Ring Flanges, Long weld Neck Flanges, Nipo Flange, Nipolet Flanges, Plate Flanges, Flat Flange, Orifice Flanges, Forged Flanges |
| Flange Face Type | Flat Face (FF), Raised Face (RF), Ring Type Joint(RTJ) |
Grade Specification
| | | | | | | | |
| --- | --- | --- | --- | --- | --- | --- | --- |
| STANDARD | WERKSTOFF NR. | UNS | JIS | BS | GOST | AFNOR | EN |
| SS 316 | 1.4401 / 1.4436 | S31600 | SUS 316 | 316S31 / 316S33 | – | Z7CND17‐11‐02 | X5CrNiMo17-12-2 / X3CrNiMo17-13-3 |
| SS 316L | 1.4404 / 1.4435 | S31603 | SUS 316L | 316S11 / 316S13 | 03Ch17N14M3 / 03Ch17N14M2 | Z3CND17‐11‐02 / Z3CND18‐14‐03 | X2CrNiMo17-12-2 / X2CrNiMo18-14-3 |
| SS 316Ti | 1.4571 | S31635 | SUS 316Ti | 320S31 | 08Ch17N13M2T | Z6CNDT17‐123 | X6CrNiMoTi17-12-2 |
Chemical Composition
| | | | | | | | | | |
| --- | --- | --- | --- | --- | --- | --- | --- | --- | --- |
| Grade | C | Mn | Si | P | S | Cr | Mo | Ni | N |
| SS 316 | 0.08 max | 2 max | 1.0 max | 0.045 max | 0.030 max | 16.00 – 18.00 | 2.00 – 3.00 | 11.00 – 14.00 | 67.845 min |
| SS 316L | 0.035 max | 2 max | 1.00 max | 0.045 max | 0.030 max | 16.00 – 18.00 | 2.00 – 3.00 | 10.00 – 14.00 | 68.89 min |
| SS 316Ti | 0.08 max | 2 max | 0.75 max | 0.045 max | 0.030 max | 16.00 – 18.00 | 2.00 – 3.00 | 10.00 – 14.00 | 68.395 min |
Mechanical Properties
| | | | | | |
| --- | --- | --- | --- | --- | --- |
| Grade | Density | Melting Point | Tensile Strength | Yield Strength (0.2%Offset) | Elongation |
| SS 316 | 8.0 g/cm3 | 1400 °C (2550 °F) | Psi – 75000 , MPa – 515 | Psi – 30000 , MPa – 205 | 35 % |
| SS 316L | 8.0 g/cm3 | 1399 °C (2550 °F) | Psi – 75000 , MPa – 515 | Psi – 30000 , MPa – 205 | 35 % |
| SS 316TI | 8.0 g/cm3 | 1399 °C (2550 °F) | Psi – 75000 , MPa – 515 | Psi – 30000 , MPa – 205 | 35 % |
Other Types of Stainless Steel 316 / 316l / 316TI Flanges
316 SS Slip On Plate Flanges(SORF)
UNS S31600 / S31603 Blind Flanges(BLRF)
DIN 1.4404 / 1.4435 Orifice Flanges
SS 316 Spacer
316Ti SS Reducing Flanges
ASTM A182 SS F316L Threaded Flanges
316Ti Stainless Steel Long weld Neck Flanges
SS 316L Raised Face Weld Neck Flanges(WNRF)
ASME B16.5 316Ti Stainless Steel Socket weld Flanges
316L SS Ring Type Joint Flange(RTJ)
SS Grade F316L Forged Flanges
316 Stainless Steel Forged Flange
SS 316Ti Nippo Flanges Manufacturer
DIN 1.4404 / 1.4435 SORF Flanges
316L Socket Weld Flanges Supplier
UNS S31600 / S31603 WNRF & BLRF Flanges
ASTM A182 Stainless Steel 316 Threaded Flanges
WERKSTOFF NR. 1.4404 / 1.4435 Long weld Neck Flanges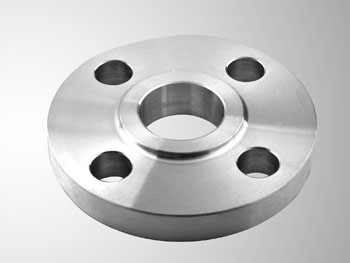 SS 316/316L/316TI Flanges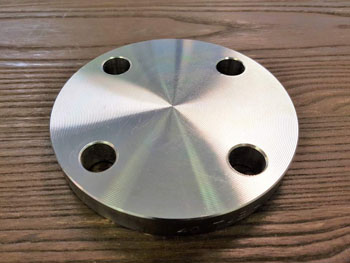 SS 316/316L/316TI Blind Flanges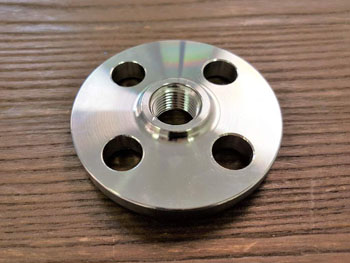 SS 316/316L/316TI Threaded Flanges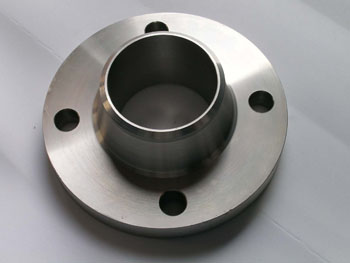 SS 316/316L/316TI Reducing Flanges
Cities We

Deliver to

Victor Steels Corporation manufactures and exports to multiple cities such as Mumbai, Thane, Navi Mumbai, Pune, Pimpri-Chinchwad, Vadodara, Kolkata, Gurgaon, Ahmedabad, Seoul, Hyderabad, Singapore, Abu Dhabi, Tehran, Calgary, Noida, Riyadh, London, Coimbatore, Jakarta, Istanbul, Bangkok, Kuwait City, Sharjah, Muscat, Edmonton, Busan, Mexico City, Doha, New Delhi, Bengaluru, Chennai, Surat, Bhopal, Ulsan, Faridabad, Houston, Dubai, Jeddah, Aberdeen, Cairo, Geoje-si, Perth, Santiago, Chandigarh, Indore, Kuala Lumpur, Rio de Janeiro, Dammam, Melbourne, Madrid, La Victoria, Bogota, Lahore, Los Angeles, Algiers, Chiyoda, Ankara, Ho Chi Minh City, Toronto, Hong Kong, Howrah, Sydney, Ahvaz, Karachi, Rajkot, Brisbane, Petaling Jaya, Ernakulam, Secunderabad, Gimhae-si, Al Jubail, Port-of-Spain, Thiruvananthapuram, Milan, Atyrau, Lagos, Hanoi, New York, Caracas, Vung Tau, Al Khobar, Manama, Montreal, Granada, Courbevoie, Visakhapatnam, Ludhiana, Moscow, Dallas, Haryana, Colombo
Countries We

Export to

Victor Steels Corporation manufactures and exports to various countries such as Saudi Arabia, Bangladesh, United States, United Arab Emirates, Canada, Angola, Argentina, Austria, Azerbaijan, Pakistan, Peru, Chile, Kuwait, Mexico, Malaysia, Nigeria, Serbia, Singapore, Taiwan, Chile, Venezuela, Ecuador, Netherlands, Brazil, Vietnam, South Africa, Nigeria, Mexico, Turkey, Hungary, Algeria, Belarus, Belgium, Bhutan, Bolivia, Bulgaria, Croatia, Czech Republic, Estonia, Finland, Greece, Italy, Japan, Libya, Colombia, Ghana, Iran, Denmark, Poland, Australia, Afghanistan, Bahrain, Costa Rica, Egypt, Iraq, Jordan, South Korea, Kazakhstan, Sri Lanka, Lithuania, Norway, Oman, Philippines, Poland, Qatar, Spain, France, United Kingdom, Indonesia, Israel, Iran, Russia, Romania, Thailand, Trinidad & Tobago,Tunisia, Ukraine, Yemen, Hong Kong, Gabon, China, Portugal, Switzerland, New Zealand, Sweden, Slovakia, Kenya, Lebanon, Morocco, Mongolia