Stainless Steel 310 Nippolet Flanges, ASME SA182 Stainless Steel F310 Industrial Flanges, SS 310S Weld Neck Flange, SS DIN 1.4841, 1.4845 Socket Weld Flanges, ASTM A182 SS F310 Threaded Flanges Manufacturer in Mumbai,India.

ANSI B16.5 SS F310 Ring Type Joint Flanges, Stainless Steel 310S Forged Flanges, SS 310 Nippo Flanges, SS 310 Slip On Flanges, SS 310 Lap Joint Flange, SS 310 Spacer, UNS S31008 SS WNRF Flanges Suppliers in India.
We are Manufacturer, Supplier & Exporter of Stainless Steel 310/310S Flanges in Mumbai India. When heated between 1202 – 1742 Deg F (650 – 950 Deg C), SS 310/310S Flanges is subject to sigma phase precipitation. In ASME SA182 SS 310/310S Flanges, a solution annealing treatment at 2012 – 2102 Deg F (1100 – 1150 Deg C) will restore a degree of toughness. Also referred as WNR 1.4845 Flanges, 310/310S (UNS S31008 Flanges) is the low carbon version of the alloy. ASTM A182 SS 310/310S Socket weld Flanges are very easy to be welded and fabricated, a quality it inherits due to its low Carbon. Our UNS S31008 SS Weld Neck Flanges are customarily applicable to the process plants.
Our SS 310/310S Flanges are 18-8 austenitic stainless steel flanges, with their Chromium-Nickel combination being heat resistant and oxidation resistant. This solution in Stainless Steel 310S Blind Flanges acts as a lubricant to reduce friction while cold drawing operation. In the cold drawing process, Stainless Steel UNS S31000 / S31008 Socket Weld Flanges is drawn over the bench using die plugs. The drawn – out Stainless Steel 310S Lap Joint Flanges is then subjected to cleaning, heat treatment, pickling and straightening. SS 310 Flanges (WNR 1.4841) is an external or internal ridge, or rim (lip), for strength, as the flange of an iron beam such as an I-beam or a T-beam; or for attachment to another object, as the flange on the end of a pipe, steam cylinder, etc., or for a flange of a rail car or tram wheel.
Specification
| | |
| --- | --- |
| Grade | Stainless Steel 310/310S | SS 310/310S | UNS S31000/S31008 |
| Standard | ASTM A182, ASME SA182 |
| Dimensions | ANSI / ASME B16.5, B16.47 Series A & B, B.16.48, BS4504, BS10, DIN, EN-1092, MSS SP44 |
| Size | 1/2" - 48" (15NB - 1200NB) |
| Class / Pressure Rating | 150 Class, 300 Class, 718 Class, 900 Class, 1500 Class, 2500 Class, PN6, PN10, PN16, PN25, PN40, PN64, etc. |
| Form | Slip on Flanges (SORF), Threaded Flanges, Weld neck Flanges (WNRF), Blind Flanges, Socket weld Flanges, Lap Joint Flanges, Ring Type Joint Flanges, Spectacle Blind Flanges, Spacer Ring Flanges, Long weld Neck Flanges, Nipo Flange, Nipolet Flanges, Plate Flanges, Flat Flange, Orifice Flanges, Forged Flanges |
| Flange Face Type | Flat Face (FF), Raised Face (RF), Ring Type Joint(RTJ) |
Grade Specification
| | | | | | | | |
| --- | --- | --- | --- | --- | --- | --- | --- |
| STANDARD | WERKSTOFF NR. | UNS | JIS | BS | GOST | AFNOR | EN |
| SS 310 | 1.4841 | S31000 | SUS 310 | 310S24 | 20Ch25N20S2 | – | X15CrNi25-20 |
| SS 310S | 1.4845 | S31008 | SUS 310S | 310S16 | 20Ch23N18 | – | X8CrNi25-21 |
Chemical Composition
| | | | | | | | | | |
| --- | --- | --- | --- | --- | --- | --- | --- | --- | --- |
| Grade | C | Mn | Si | P | S | Cr | Mo | Ni | N |
| SS 310 | 0.015 max | 2 max | 0.015 max | 0.020 max | 0.015 max | 24.00 – 26.00 | 0.10 max | 19.00 – 21.00 | 54.7 min |
| SS 310S | 0.08 max | 2 max | 1.00 max | 0.045 max | 0.030 max | 24.00 – 26.00 | 0.75 max | 19.00 – 21.00 | 53.095 min |
Mechanical Properties
| | | | | |
| --- | --- | --- | --- | --- |
| Density | Melting Point | Tensile Strength | Yield Strength (0.2%Offset) | Elongation |
| 7.9 g/cm3 | 1402 °C (2555 °F) | Psi – 75000 , MPa – 515 | Psi – 30000 , MPa – 205 | 40 % |
Other Types of Stainless Steel 310 / 310S Flanges
310 SS Slip On Plate Flanges(SORF)
UNS S31000 / S31008 Blind Flanges(BLRF)
DIN 1.4841 / 1.4845 Orifice Flanges
310s SS Reducing Flanges
ASTM A182 SS F310 Threaded Flanges
310s Stainless Steel Long weld Neck Flanges
SS Grade F310S Forged Flanges
WERKSTOFF NR. 1.4841 / 1.4845 Long weld Neck Flanges
SS 310S Raised Face Weld Neck Flanges(WNRF)
310 SS Ring Type Joint Flange(RTJ)
SS 310 Nippo Flanges Manufacturer
310 Stainless Steel Forged Flange
DIN 1.4841 / 1.4845 SORF Flanges
310S Socket Weld Flanges Supplier
UNS S31000 / S31008 WNRF & BLRF Flanges
ASTM A182 Stainless Steel 310S Threaded Flanges
ASME B16.5 310 Stainless Steel Socket weld Flanges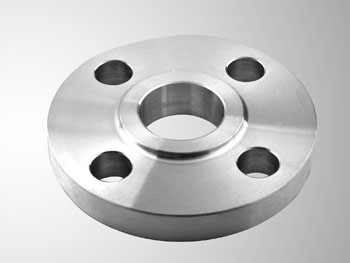 Stainless Steel 310/310S Flanges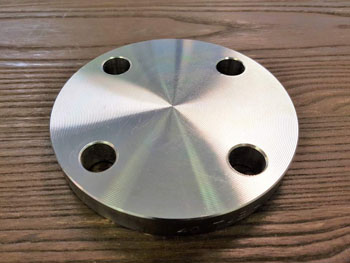 Stainless Steel 310/310S Blind Flanges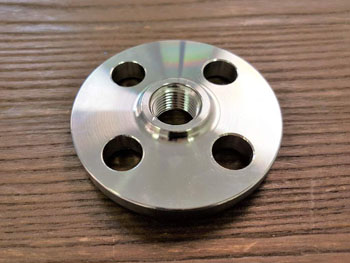 SS 310/310S Threaded Flanges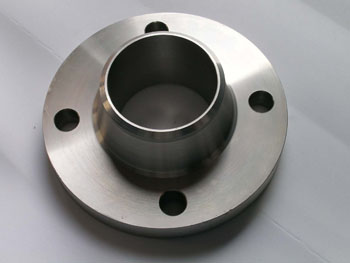 SS 310/310S Reducing Flanges
Cities We

Deliver to

Victor Steels Corporation manufactures and exports to multiple cities such as Mumbai, Thane, Navi Mumbai, Pune, Pimpri-Chinchwad, Vadodara, Kolkata, Gurgaon, Ahmedabad, Seoul, Hyderabad, Singapore, Abu Dhabi, Tehran, Calgary, Noida, Riyadh, London, Coimbatore, Jakarta, Istanbul, Bangkok, Kuwait City, Sharjah, Muscat, Edmonton, Busan, Mexico City, Doha, New Delhi, Bengaluru, Chennai, Surat, Bhopal, Ulsan, Faridabad, Houston, Dubai, Jeddah, Aberdeen, Cairo, Geoje-si, Perth, Santiago, Chandigarh, Indore, Kuala Lumpur, Rio de Janeiro, Dammam, Melbourne, Madrid, La Victoria, Bogota, Lahore, Los Angeles, Algiers, Chiyoda, Ankara, Ho Chi Minh City, Toronto, Hong Kong, Howrah, Sydney, Ahvaz, Karachi, Rajkot, Brisbane, Petaling Jaya, Ernakulam, Secunderabad, Gimhae-si, Al Jubail, Port-of-Spain, Thiruvananthapuram, Milan, Atyrau, Lagos, Hanoi, New York, Caracas, Vung Tau, Al Khobar, Manama, Montreal, Granada, Courbevoie, Visakhapatnam, Ludhiana, Moscow, Dallas, Haryana, Colombo
Countries We

Export to

Victor Steels Corporation manufactures and exports to various countries such as Saudi Arabia, Bangladesh, United States, United Arab Emirates, Canada, Angola, Argentina, Austria, Azerbaijan, Pakistan, Peru, Chile, Kuwait, Mexico, Malaysia, Nigeria, Serbia, Singapore, Taiwan, Chile, Venezuela, Ecuador, Netherlands, Brazil, Vietnam, South Africa, Nigeria, Mexico, Turkey, Hungary, Algeria, Belarus, Belgium, Bhutan, Bolivia, Bulgaria, Croatia, Czech Republic, Estonia, Finland, Greece, Italy, Japan, Libya, Colombia, Ghana, Iran, Denmark, Poland, Australia, Afghanistan, Bahrain, Costa Rica, Egypt, Iraq, Jordan, South Korea, Kazakhstan, Sri Lanka, Lithuania, Norway, Oman, Philippines, Poland, Qatar, Spain, France, United Kingdom, Indonesia, Israel, Iran, Russia, Romania, Thailand, Trinidad & Tobago,Tunisia, Ukraine, Yemen, Hong Kong, Gabon, China, Portugal, Switzerland, New Zealand, Sweden, Slovakia, Kenya, Lebanon, Morocco, Mongolia