Werkstoff Nr. 1.4306 / 1.4307 Stainless Steel Pipe Fittings, UNS S30403 Pipe Caps, ASME SA403 Stainless Steel WP 304L Stub End, Manufacturer, Supplier & Exporter in Mumbai, India.

Stainless Steel 304L Pipe Elbow, Stainless Steel UNS S30403 Seamless Pipe Fittings, ASTM A403 SS 304L Elbow Fittings, UNS S30403 304L Fabricated Butt weld Fittings, SS WP 304L 45 degree Elbow,
We are Manufacturer, Supplier & Exporter of Stainless Steel 304L Butt Weld Pipe Fittings, which is the most versatile and the most widely used of all stainless steels. Stainless Steel 304L Butt Weld Pipe Fittings differs from Type 302 only in its low carbon content and in its slight increase in the chrome and nickel percentages. SS 304L Butt Weld Pipe Fittings contains both chromium (usually 18%) and nickel (usually 8%) metals as the main non-iron constituents. These Stainless Steel 304L Butt Weld Pipe Fittings has lots of identical mechanical features with Stainless Steel 304 Butt Weld Pipe Fittings. However, this particular grade is an additional low-carbon discrepancy. These SS 304L Butt Weld Pipe Fittings has maximum volume of carbon content that supports to do away by means of the carbide precipitation that comes throughout the welding technique.
As suppliers of SS UNS S30403 Pipe Elbow, we supply fittings that come with design adaptability feature i.e. they fit comfortably with different pipe designs and are easily customizable. Available in a number of thicknesses, pressures and safety measures, our ASME SA403 SS Equal Tee exude superior heat resistance; they are resistant to organic and inorganic chemicals that are present in the food and beverage industry. Stainless Steel 304L Elbow is nonmagnetic steel which cannot be hardened by heat treatment, but instead must be cold worked to obtain higher tensile strengths. As a result, Stainless Steel 304L Tee Pipe Fittings can be used in as – welded condition, even in severe corrosive conditions. Stainless Steel 304L Reducer often eliminates the necessity of annealing weldments except for applications specifying stress relief.
Specification
| | |
| --- | --- |
| Grade | SS 304L | Stainless Steel 304L | UNS S30403 |
| Standard | ASTM A403 / ASME SA403 |
| Dimensions | ANSI/ASME B16.9, B16.28, MSS-SP-43. |
| Thickness | 5s, 10s, 40s, 80s, 10, 20, 40, STD, 60, 80, XS, 100, 120, 140, 160, XXS available with NACE MR 01-75 |
| Size | 1/2" NB - 48" NB |
| Form | 90 Elbow, 45 Elbow, Long Radius Elbow, Short Radius Elbow, Concentric Reducer, Eccentric Reducer, Equal Tee, Unequal Tee, Lateral Tee, Cross, Bends 1.5d, 3d, 5d, 10d, U bend, 180 Deg Bend, Short Stub End, Long stub end, End Cap, Dish Cap |
| Schedule | SCH 5 To SCH XXS |
| Type | Seamless / Welded / Fabricated |
Grade Specification
Grade
UNS No
Old British
Euronorm
Swedish SS
Japanese JIS
BS
En
No
Name
304L
S30403
304S31
58E
1.4301
X5CrNi18-10
2332
SUS 304
Chemical Composition
Grade
C
Mn
Si
P
S
Cr
Mo
Ni
N
304L
min.
–
–
–
–
–
18.0
–
8.0
–
max.
0.030
2.0
0.75
0.045
0.030
20.0
12.0
0.10
Mechanical Properties
Grade
Tensile Strength (MPa) min
Yield Strength 0.2% Proof (MPa) min
Elongation (% in 50mm) min
Hardness
Rockwell B (HR B) max
Brinell (HB) max
304L
485
170
40
92
201
Other Types of Stainless Steel 304L Pipe Fittings
ANSI 304L Stainless Steel Pipe Fittings
Stainless Steel 304L Pipe Fittings
SS 304L Pipe Fittings Exporter
Steel 304L Pipe End Cap Distributors
SUS 304L 45deg.Elbow
SS 304L 90deg. LR Elbow Manufacturer
DIN 1.4306 Pipe Tee
Stainless Steel BS 3304S11 Cross
ASME SA403 SS 304L Pipe Fittings
SS 304L Buttweld Reducing Nipple
ASTM A403 SS WP304L Welded Pipe Fittings
Stainless Steel 304L Buttweld Pipe Fittings
SS 304L Stubends Dealer
Stainless Steel 304L Seamless Pipe Fittings
SS 304L Welded Pipe Fittings
ANSI B16.9 SS 304L Buttweld Fitting
SS 304L Butt weld Fittings Stockholder
UNS S30403 Pipe Elbow
Stainless Steel 304L Buttweld Tee
SS 304L Buttweld Reducer Suppliers
Stainless 304L Short Radius Elbow
SS 304L End Pipe Cap Stockist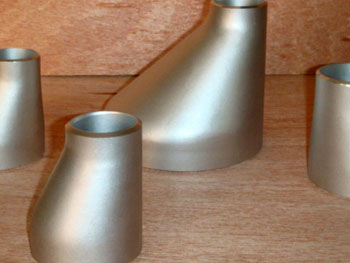 Stainless Steel 304L Reducer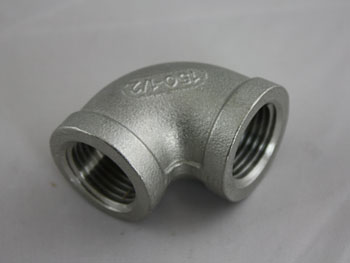 Stainless Steel 304L Elbow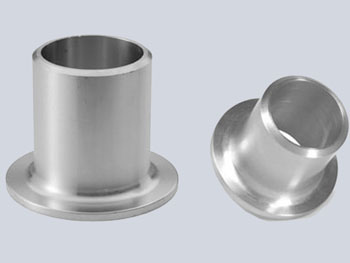 Stainless Steel 304L Stub End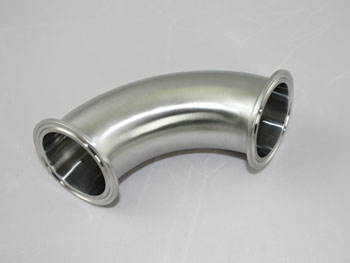 Stainless Steel 304L Long Reducer Elbow
Cities We

Deliver to

Victor Steels Corporation manufactures and exports to multiple cities such as Mumbai, Thane, Navi Mumbai, Pune, Pimpri-Chinchwad, Vadodara, Kolkata, Gurgaon, Ahmedabad, Seoul, Hyderabad, Singapore, Abu Dhabi, Tehran, Calgary, Noida, Riyadh, London, Coimbatore, Jakarta, Istanbul, Bangkok, Kuwait City, Sharjah, Muscat, Edmonton, Busan, Mexico City, Doha, New Delhi, Bengaluru, Chennai, Surat, Bhopal, Ulsan, Faridabad, Houston, Dubai, Jeddah, Aberdeen, Cairo, Geoje-si, Perth, Santiago, Chandigarh, Indore, Kuala Lumpur, Rio de Janeiro, Dammam, Melbourne, Madrid, La Victoria, Bogota, Lahore, Los Angeles, Algiers, Chiyoda, Ankara, Ho Chi Minh City, Toronto, Hong Kong, Howrah, Sydney, Ahvaz, Karachi, Rajkot, Brisbane, Petaling Jaya, Ernakulam, Secunderabad, Gimhae-si, Al Jubail, Port-of-Spain, Thiruvananthapuram, Milan, Atyrau, Lagos, Hanoi, New York, Caracas, Vung Tau, Al Khobar, Manama, Montreal, Granada, Courbevoie, Visakhapatnam, Ludhiana, Moscow, Dallas, Haryana, Colombo
Countries We

Export to

Victor Steels Corporation manufactures and exports to various countries such as Saudi Arabia, Bangladesh, United States, United Arab Emirates, Canada, Angola, Argentina, Austria, Azerbaijan, Pakistan, Peru, Chile, Kuwait, Mexico, Malaysia, Nigeria, Serbia, Singapore, Taiwan, Chile, Venezuela, Ecuador, Netherlands, Brazil, Vietnam, South Africa, Nigeria, Mexico, Turkey, Hungary, Algeria, Belarus, Belgium, Bhutan, Bolivia, Bulgaria, Croatia, Czech Republic, Estonia, Finland, Greece, Italy, Japan, Libya, Colombia, Ghana, Iran, Denmark, Poland, Australia, Afghanistan, Bahrain, Costa Rica, Egypt, Iraq, Jordan, South Korea, Kazakhstan, Sri Lanka, Lithuania, Norway, Oman, Philippines, Poland, Qatar, Spain, France, United Kingdom, Indonesia, Israel, Iran, Russia, Romania, Thailand, Trinidad & Tobago,Tunisia, Ukraine, Yemen, Hong Kong, Gabon, China, Portugal, Switzerland, New Zealand, Sweden, Slovakia, Kenya, Lebanon, Morocco, Mongolia